Pay Per Click Campaigns
WHY PPC?
Pay per click (PPC) advertising is one of the quickest ways to increase traffic to your website.
WHAT IS IT?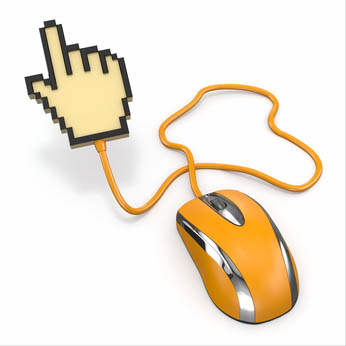 Pay per click ads contain a link to your website. Your ad appears when someone performs a web search in Google, Yahoo or other search engine. When a search is performed using one of your keywords or your location, your ad may appear next to or above the search results. If your ad is clicked on, your website will open.
A successful Pay Per Click campaign for your business would involve creating a display ad;  configuring your ad to appear only to Internet users searching for keywords relevant to your business and city location; and linking the ad to a specific landing page on your website.
This enables you to advertise to an audience that's already interested in your services; and they will be just one click away from being directed to your website!
WHAT IS THE COST?
The cost for each click is determined by how much you are willing to bid for the keyword and on your "Quality Score".  Your Quality Score depends on proper campaign management, the advertising copy, and the construction of your website landing page. The higher your bid and the higher your Quality Score, the better chance you will have of seeing your ad listed at the top of the PPC ads displayed within the search results page.
HOW DO I SIGN UP FOR PPC?
Simply sign up by clicking here. Upon signing up, you will receive the PPC Program start up package at the email you provide during the sign up process. Once we receive that package back from you, we will start building your campaigns.

If you are looking for lawn signs or a website that gets leads in the US or Canada, please call us at 1-866-LAWN-ADS or fill out our online request form.