OUR "BEST" SIGNS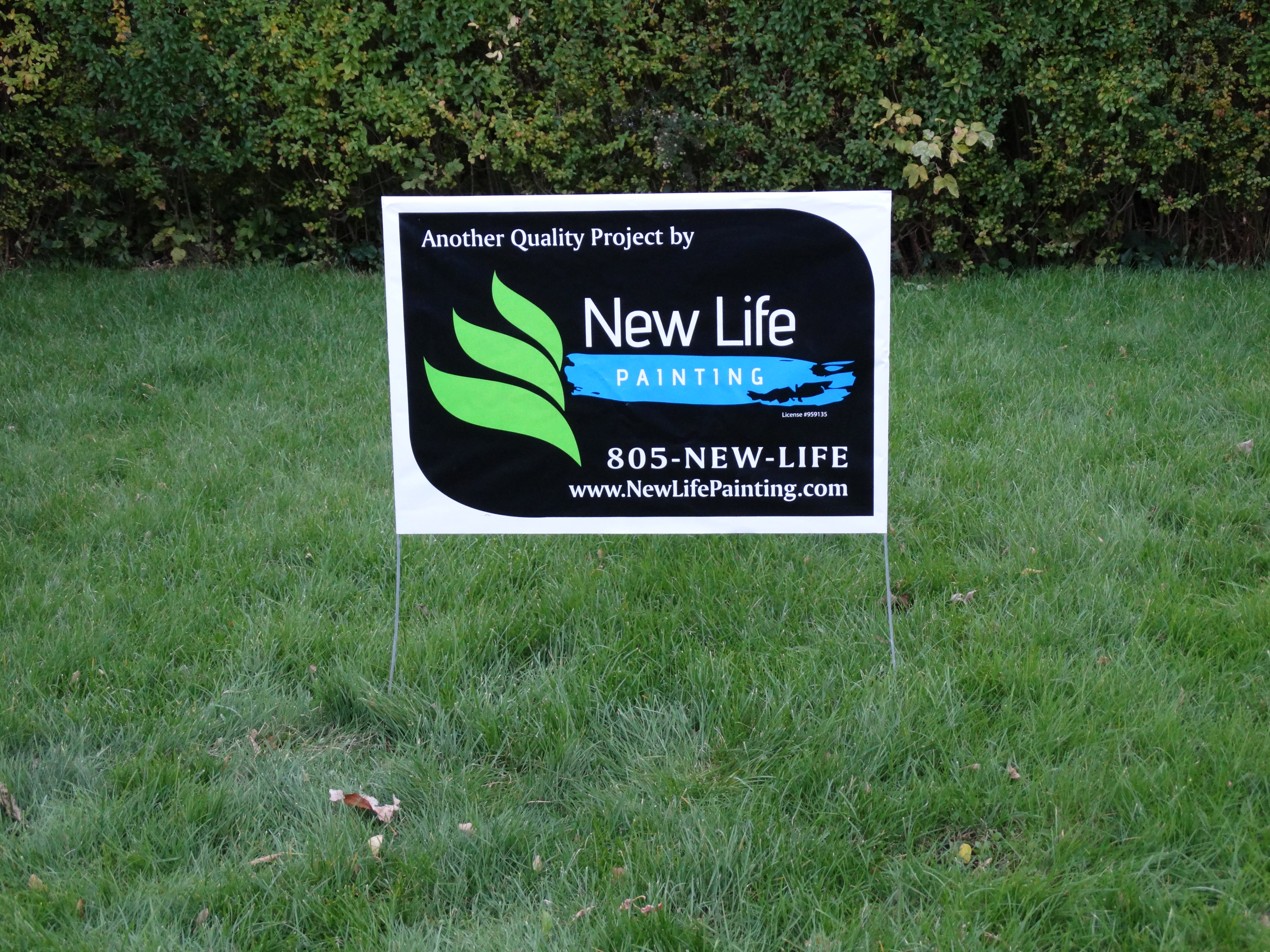 32″ x 20″ Signs
This is our 32″x20″ lawn signs. They are made of a larger non see through polyethelene plastic which is also bio degradable(Earth Friendly). These are large enough for your name to be seen clearly, a big telephone number, a logo and a website.
The metal frames used in the U.S are 1/4″ thick, the thickest in the industry per our own metal manufacturer in Ohio. This way you won't have your branding and your message twisted and bent with " economical metal frames".
These metal frames are designed to hold your signs up well and promote your business in a professional manner.
Message from Leading Industry Expert
"Job signs are often the 'critical success factor' or most important aspect of contractors' overall marketing plan."
The job sign lead is often the least expensive and highest quality lead a contractor can get.
The job sign lead prospect often does not shop the contractor's price because they feel the owner where they saw the sign has already shopped.
The job sign prospect often has more confidence in your work than other lead sources because they either see the contractor's work, or at least saw the contractor's sign confirming that someone else had selected the contractor, which generates confidence in that contractor.
Multiple job signs in a specific market leads to "brand building" resulting in trust and confidence in the contractor and the contractor's price even though it may be higher than other prices."
Richard Kaller – Certified Contractors Network www.contractors.net
We've had compliments from Illinois where one contractor said:
" Your signs held up despite the hail storm." Others in California keep ordering them year after year; Maryland, Ohio, Michigan, Minneapolis, Florida, New Jersey, all over the states and in Canada.
We've received comments like, "your signs held up to our hail storm" as well as testimonials from top industry experts:
" Leads are the lifeblood of the contractor business. The best leads are endorsed leads. Endorsed leads come from neighbors and friends. Neighbors and friends notice job signs. I can't think of a more effective way to generate quality leads than lawn signs. Put them up as soon as you get the contract. Leave them up as long as your customer will allow.
What are the best lawn signs I've seen? The ones I've seen from Lawn Ads. Why? Larger- for greater impact. Non-Transparent-easier to read. Higher-for greater visibility. Good luck growing your business."
D.H..— Sr. Vice President, Gaf Materilas Corp., North America's Largest Roofing Manufacturer.

If you are looking for lawn signs in the US or Canada, please call us at 1-866-LAWN-ADS or fill out our online request form.