Presentation Folders, Door Hangers, Postcards, And Flyers

They can help you announce your specials or tell everyone in the area that you're the business down the street. They help you add those customers who have moved into your area and haven't seen your sign, or your building. Presentation folders, door hangers, flyers, postcards, and brochures provide an advertising option that is direct, simple and effective in reaching new customers for your business. Their primary objective is to produce a new sale, a phone call, or generate traffic and more business leads for you.
Presentation Folders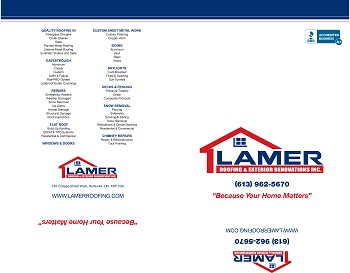 Are you ready for your company to take it to the next level. Your company can present a professional appearance in front of clients and customers with custom printed presentation folders from Lawn Ads.
Our custom printed folders are the perfect touch for any business looking to solidify their company image and identity. When you buy your custom printed presentation folders from Lawn Ads, you having more than just a folder to to put various papers & pamphlets in, you're actually attractively and stealthily advertising your business with folders that people will notice.
At Lawn Ads, we can customize and individualize your presentation folders. We can match your logo & colors and make it your own.
Door Hangers
Promote your Service Personally!
Cover the Neighborhood for your Event!
Cover the Neighborhood for your Business!
Meet your customers at the front door! Door hangers from LAWN ADS are a simple, direct and effective advertising option for businesses large and small. Target an entire neighborhood for pennies per person!
Include your picture, bio and political record for a personal touch.
Flyers In Vivid Color

Full Color Postcards

Flyers. Incredibly useful. Monumentally overlooked.

A professional flyer design is an inexpensive way promote your business, products, services and events.

They're a wonderful, not to mention effective, marketing tool for new business start-ups as well as established businesses with budgetary constraints.

What better way to get your client's attention than High Quality full color postcards. Good follow up methods can boost the sales for your business. About 68% of online sales are from people interested enough to request full color postcards or sign up for a direct mailing list. People who request information from a company usually end up becoming a customer. In today's constant changing economy it is critical that your business full color postcards have an identifiable image that sets you apart from the other guys. All types of business need some kind of marketing tools and print services, a business would be invisible without good follow up methods such as full color postcards.

If you are looking for lawn signs in the US or Canada, please call us at 1-866-LAWN-ADS or fill out our online request form.